Welcome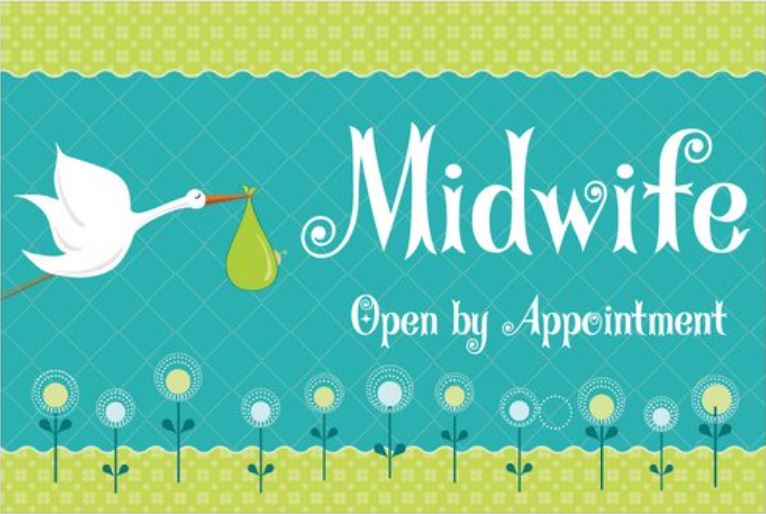 Look for this sign in the window! You are at the right place!
February 2022: Please forgive the dis-organization! We just moved and will be organizing the new space for the next few weeks. Then we will get photos and update this page.
Pictures below are of our previous location:
Reception


Welcome to our Springfield clinic. We do checkups here by appointment one or two days each week, usually Thursdays and sometimes on other days.
Waiting Room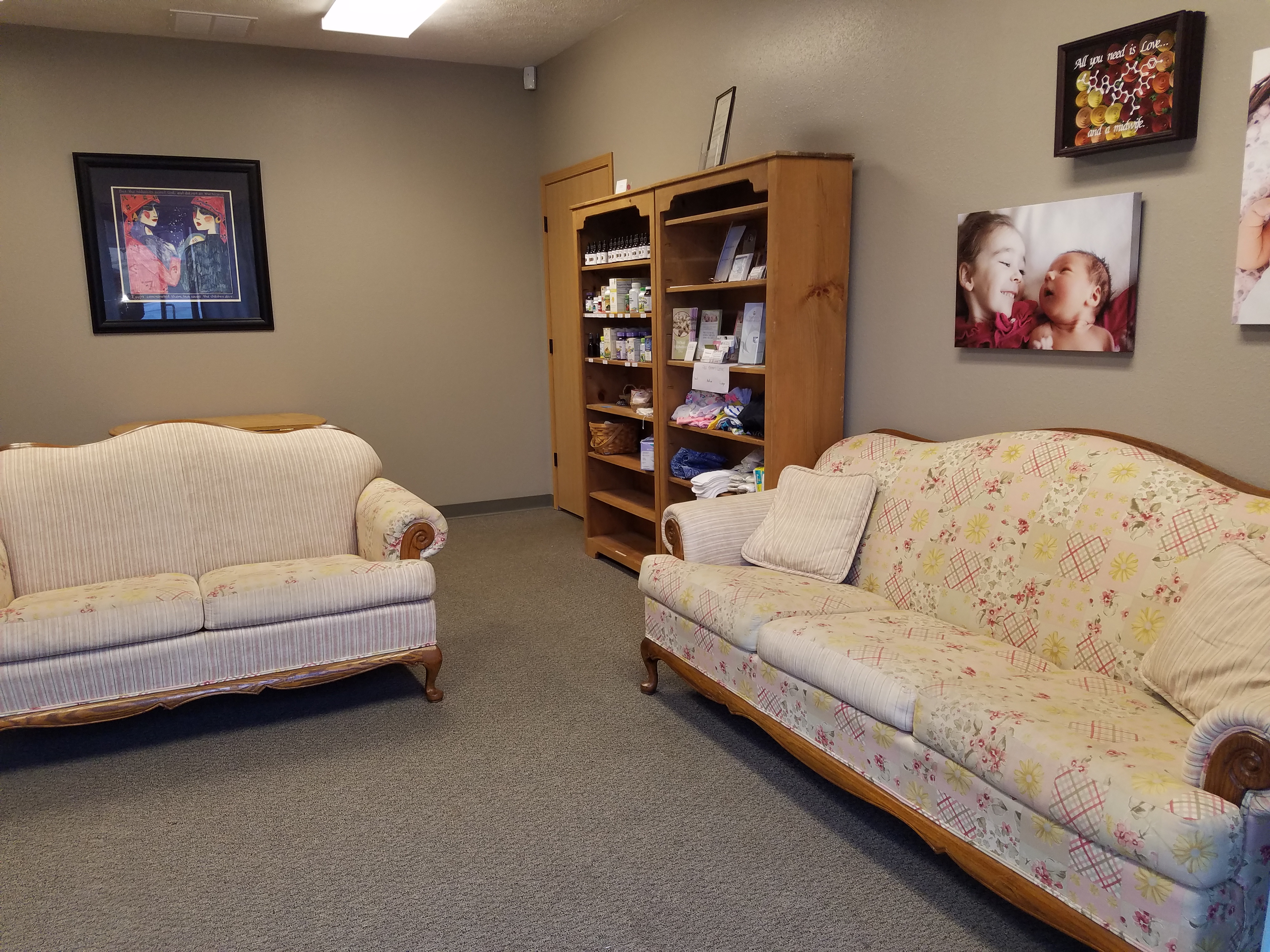 We hope you will not have to wait long for your appointment. Most days, our visits begin and end at the scheduled time. The waiting room doubles as classroom space for childbirth ed classes, breastfeeding support group meetings, and other events throughout the year.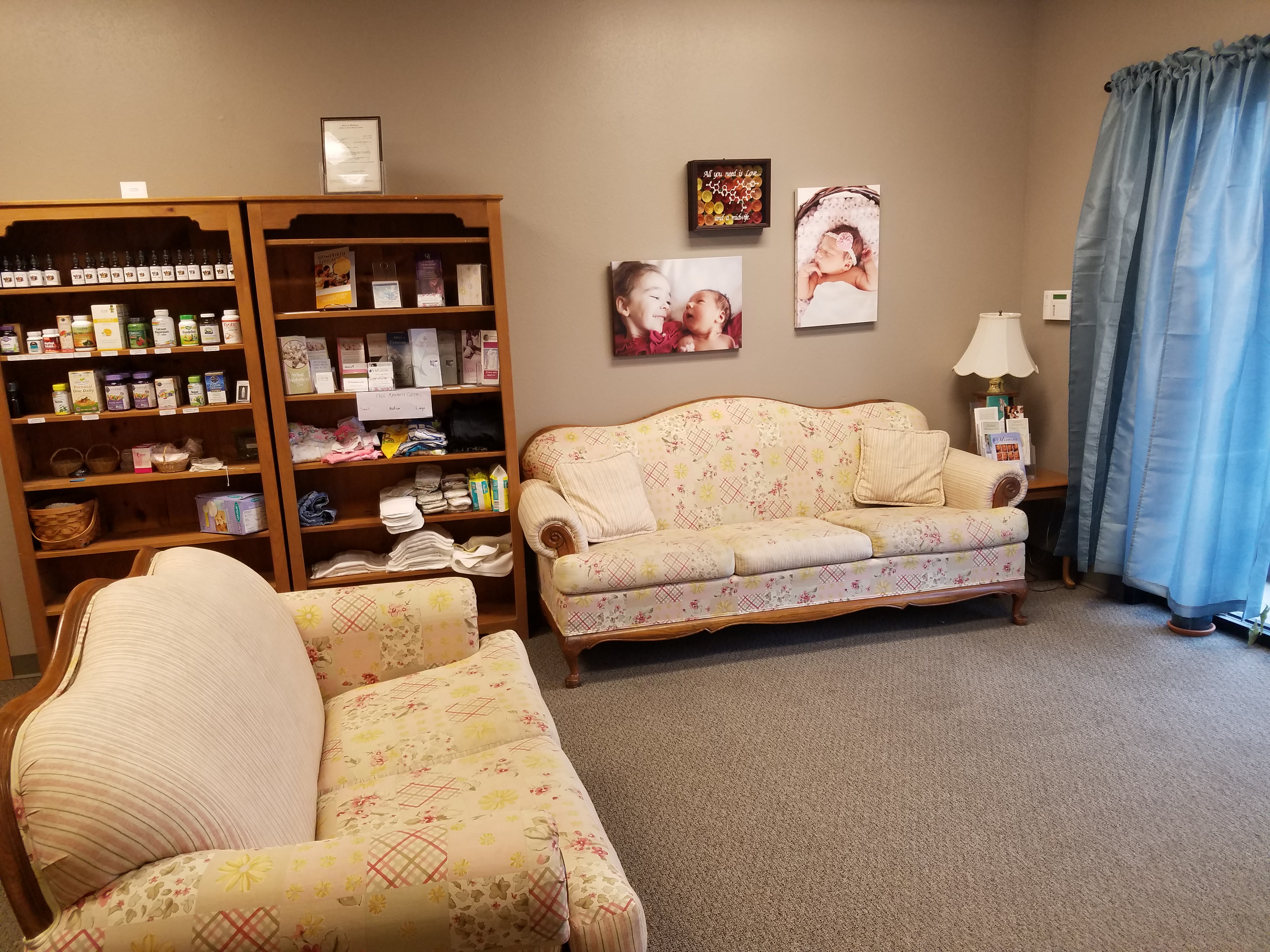 And also doubles as space to sit and chat!
Deborah's Exam Room


Deborah's exam room is kinda grandma-ish!

She likes to have all her books with her!

Deborah has been known to take a nap on her comfy fainting couch!
Jessica's Exam Room


We like to use comfortable day-beds and homey furniture instead of medical exam tables and rolling pedestal stools.
Jessica's Exam Room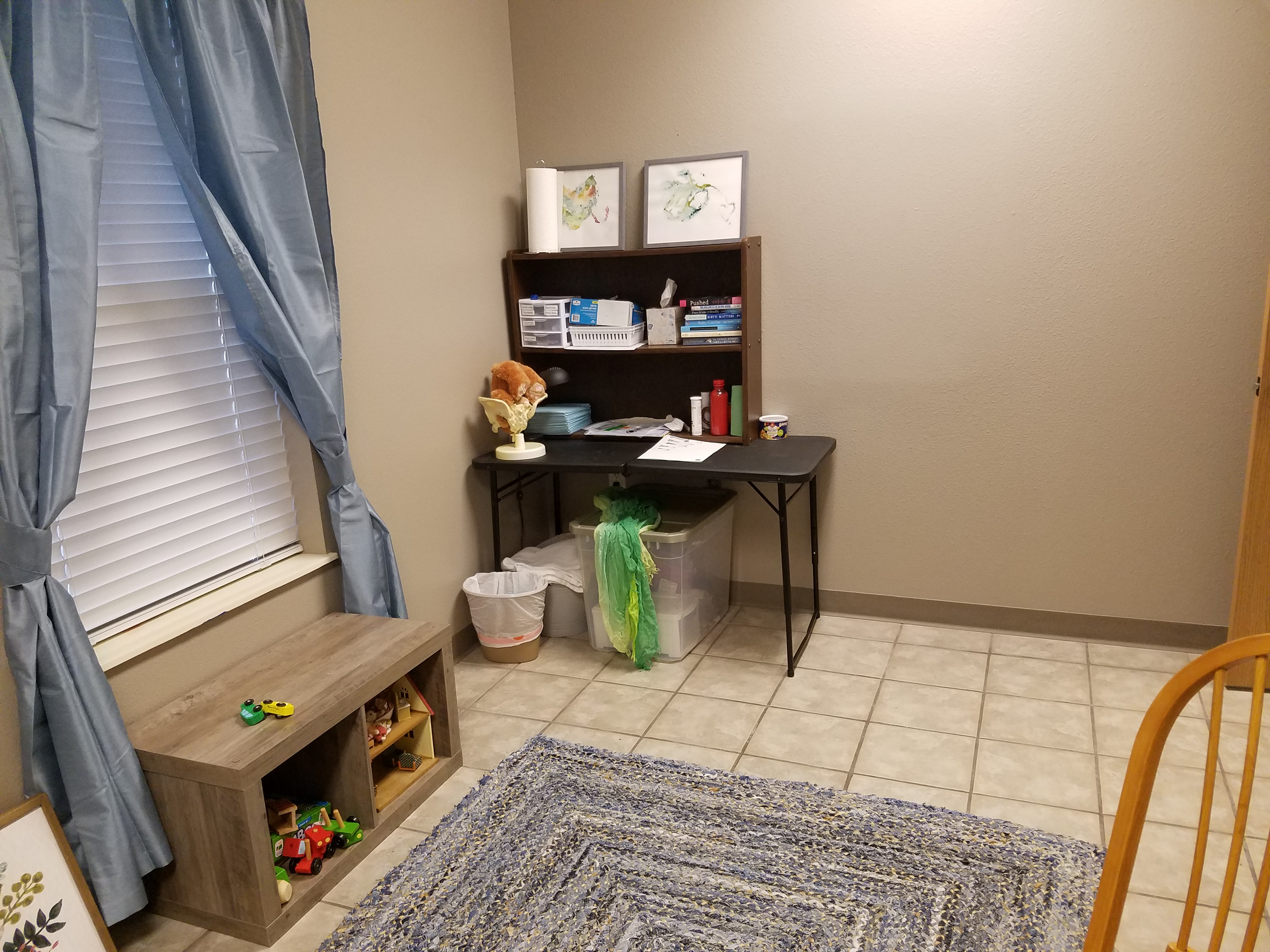 Jessica still hasn't chosen a desk for her workspace!
Foyer


You are welcome here!
Decor


Thank you, Dana, for the cute plush organs! Thank you, Diane, for your donation of artwork!